If you have blocked drains in Doncaster or the surrounding areas of South and West Yorkshire, Johnsons Drainage can help with a range of services.
Blocked Drains in Doncaster and surrounding areas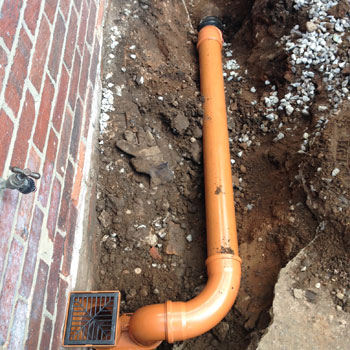 Lets face it, if you have a blocked drain it's smelly, it's distressing and it can be harmful to your health.
Prevention is usually much better than the cure and there are some steps that can be taken to prevent the need for calling on the services of a professional to clear a blocked drain. Most of these are basic good housekeeping principles.
Take a look at our top tips on avoiding a blocked drain to prevent unnecessary blocked drains.
However, you can take every precaution to prevent blocked drains but as drains are more often than not shared with others blocked drains can become your problem rather than others. If a blockage occurs you need to act quickly as it will only get worse. Call Johnsons Drainage Services for assistance.
Gutter Clearance, Repairs and replacements in Doncaster and surrounding areas
Poor maintenance of gutters can result in blockages and even blocked drains. Not only that, they can lead to costly damage to your property where water from the gutters runs over external walls rather than through the downpipes. Moisture can breach the walls resulting in damp on internal walls.
Any debris that builds up should be cleared by getting your gutters cleaned. Regular cleaning should prevent problems occurring.
Ask us about cost effective annual maintenance - prevention is far more cost effective than the inconvenience and cost of clearing blocked gutters or drains as a result of debris building up over time.
If you have a blocked drain, act now to get it it unblocked before a blocked drain becomes a major headache!
Drains
Blocked gullies and drains
Emergency drain repairs
Drain Rodding
High pressure drain jetting
Blocked toilets and sinks
CCTV surveys
Look and see cameras
Collapsed drains repairs
Root cutting
Gutters
Downpipe clearance
Gutter repairs
Gutter installation
Gutter maintenance
No Call Out Charge
24 Hour Service
Discounts for OAP's
We accept payment by cash, cheque and major credit cards