Hedgehog Gutter Brush is an innovative product aimed at preventing the build up of debris in gutters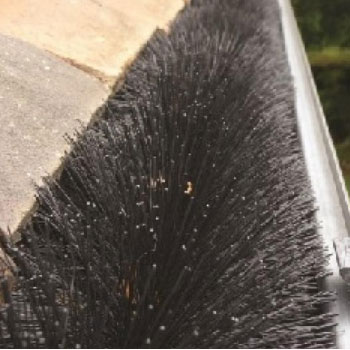 Hedgehog Gutter Brush does this by blocking out leaves and larger debris yet allowing rainwater to flow through the hedgehog gutter guard to drain away efficiently.
As the name suggests, Hedgehog Gutter Brush is a product with bristles that take up the width of the gutter.
Designed to last and like a long brush, the polypropyline bristles are attached to a stainless steel wire spine and the gutter guard is fitted easily and quickly. Options are available for domestic and commercial gutter profiles.
Gutter cleaning and Hedgehog Gutter Brush - a perfect combination
Gutter cleaning will clear your gutters and is part of the general maintenance of property.
By having Hedgehog Gutter Brush installed, it will help prevent build up of debris and worse still, the blockage of gutters that can lead to the costly repairs to rectify damage to your property.
If you want to take better care of your gutters, contact us about Hedgehog Gutter Brush.
Find out more from the video below...
No Call Out Charge
24 Hour Service
Discounts for OAP's
We accept payment by cash, cheque and major credit cards